Developer Student Clubs ...
Developer Student Clubs (DSC)  is a program presented by Google Developers. DSCs are university based community groups for students.Students from all undergraduate or graduate programs with an interest in growing as a developer are welcome. By joining a DSC, students grow their knowledge in a peer-to-peer learning environment and build solutions for local businesses and their community.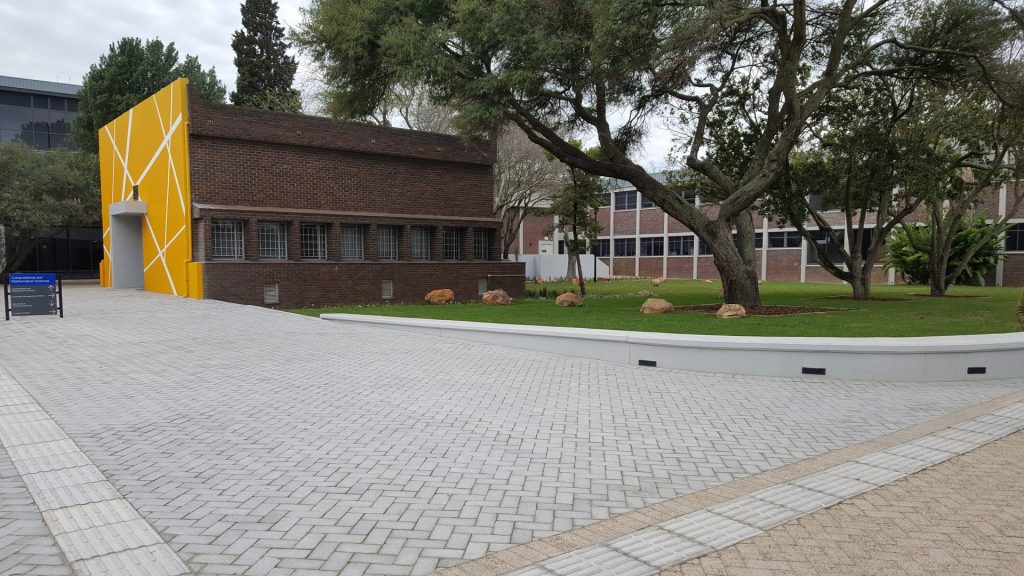 **** READ UP ON OUR VIRTUAL BOOT-CAMP ALL THE WAY DOWN THE PAGE****
Developer Student Clubs is a student-led organisation with the aim of creating a culture which promotes excitement, engagement and growth amongst students within the UWC Computer Science Department and eventually the university at large. As an organisation, we seek to engage with students on an academic and social level, while also creating content relevant to the field of Computer Science. Developer Student Clubs bridge the gap between Theory and Practical Application for student developers.  The University of the Western Cape is one of two universities in the Republic of South Africa as of 2019 to have a Developer Student Club under the auspices of Google in 2019/2020. 
What are the benefits of being a DSC member?
If you're unsure about getting involved in the year to come, don't forget that being a member will allow you to:

Grow your knowledge of Google and open source technologies.

Gain team and project experience

Impact other students by receiving training on how to be a better developer

Build prototypes and solutions for local problems in the community

Participate in a Global Solution Challenge

Gain access to Google technology and platforms at no cost

Get invitations to select Google events and conferences

Be recognised as a collaborator with Google Developers and build a network in the Google Developer Ecosystem
Leave us a note and we will get back to you. 
DSC Launch/Information session  with special guest speaker (Before 18th Oct'19):

Peter from SANBI

Dean of Science 

DVC

Senior Lecturer 
Collaborative Open Project/Challenge  Release (Last week October 2019)

Exam and vacation breakaway 

Vacation Virtual Bootcamp 2019 (Edition 1)

2020 Orientation Week, 2 day information booth/desk. 

DSC 2nd information Session for first years and the rest of campus February 2020

On going peer based learning workshops (Bi-Monthly) 

Monthly Fund raisers 

Monthly seminars hosted  by Google Developer Experts and Facebook Developers

On-going Collaborative Open Project/Challenge 

March Madness  Project Display to DVC and Faculty .

Semester 1 — Robotics Tournament 

Semester 1 — Hack for UWC 

Semester 2 — Annual DSC Hackathon(Sponsored)

Official DSC Information session with new DSC lead 2020/2021
Welcome to the first addition of the DSC UWC Virtual Boot-camp , everyone is welcome to  join this boot-camp no matter where you are from
.All the course material is provided by Google and third parties,  DSC UWC is only endorsing material as part of its core objective ;skills development.
DSC`s in Sub Saharan Africa are urged to make use of this website linked below to help Google reach it`s objective of offering free and quality education. 
Learn With Google Africa
https://learndigital.withgoogle.com/digitalskills/courses
How does the Boot-camp work?
All participants are required to sign up on the form below . This is used to collect statistics and improve the efficiency of communication as well as provide our parent. Google Developer  Groups with information. 
The boot-camp has been structured with content the DSC UWC believes can be used to improve the campus life at UWC  as well as help graduates gain an extra set of skills that will greatly impact them as they step into the real working world
We selected the content to ensure that all students , technical and non technical can play a contributive role in the Global solution challenge 2020,where teams are required to build solutions that can better campus life at the University of the Western Cape and many universities around the world( Please note this boot-camp is open to all students and people from all backgrounds), the winning campus gets a visit from Google and a video interview for every team involved)
Once you have finished your course of choice from the ones selected , you are required to send a copy of your certificate to dscuwc@gmail.com or StephenBoikanyo@ieee.org.
Printing your certificate and sending us a selfie posing with it gets you into the draw. Remember to tag us on instagram while you are busy grinding away 
Once you have filled in the form please click on the link to the WhatsApp group or Instagram group  below to ask any questions you may have.
Remember t
Why should you take part in this boot-camp :
To gain skills you may not have.
Update an existing skill.
Obtain a Google Certification on the knowledge you have. 
Win the cool prize.
Grand prize
Google Merch , a DSC branded Hoodi , chocolate ,free entrance to our 2019 Disco Hack sponsored by Redbull ZA and of course the certificate you have worked so hard for.
Google form : https://forms.gle/A5LeRioJZXsLKYbRA
Courses: