Intelligent Systems and Advanced Telecommunication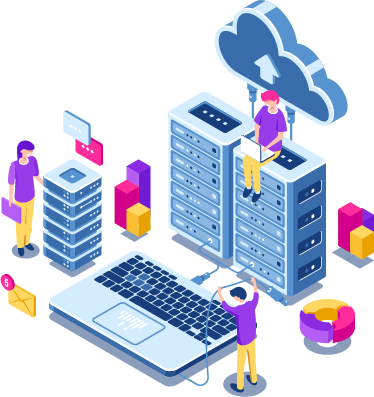 Modern intelligent systems are systems which autonomously or semi-autonomously achieve their objectives through a wealth of experience or knowledge acquired from the environment while pervasively integrating the information processing into our daily life by engaging heterogeneous computational devices and systems simultaneously into objects that we manipulate. When endowed with an IP address and outfitted with sensing, actuating and identification devices, these objects become smart objects capable of interacting with humans and among themselves to provide different services to different users "anytime", "anywhere" and using "anything" in a heterogeneous environment that involves a number of applications, communication protocols, operating systems, processors, devices, and architectures. Such pervasive computing presents many issues in terms of design, implementation and optimization.
The aim of the Intelligent Systems and Advanced Telecommunication (ISAT) research group is to advance the science and engineering of intelligent systems and their applications through the development of intelligent smart cards, robotic systems, intelligent models, smart sensor/actuator networks, intelligent information systems, etc. Our main research focus lies on the design, modelling, simulation and prototype implementation of intelligent systems and networks derived from (1) novel human computer interaction by investigating speech and vision based interfaces and (2) exact and heuristic optimization methods derived from the artificial intelligence statistics to solve telecommunication problems.
Enter info box description
Enter info box description
Enter info box description
CPS & IoT
Smart city Citizens' service provision using participatory design and participatory sensing: Lessons for developing cities​

S Kyakulumbye, S Pather, A Bagula. 2020 IST-Africa Conference (IST-Africa), 1-12.

Abstract

Cyber Physical Systems Dependability Using CPS-IOT Monitoring

A Bagula, O Ajayi, H Maluleke. Sensors 2021, 21(8), 2761.

Abstract

A Formal and Efficient Routing Model for Persistent Traffics in the Internet of Things

E Tuyishimire, BA Bagula. In 2020 Conference on Information Communications Technology and Society (ICTAS) (pp. 1-6). IEEE.

Abstract

Real-time data muling using a team of heterogeneous unmanned aerial vehicles

E Tuyishimire, A Bagula, S Rekhis, N Boudriga arXiv preprint arXiv:1912.08846

Abstract
Cloud & Fog Computing
Next Gen Networks
Machine Learning
Immersive Technology
Efficient Airborne Network Clustering for 5G Backhauling and Fronthauling
H Maluleke, A Bagula, O Ajayi
2020 16th International Conference on Wireless and Mobile Computing …
Big data analytics and its role to support groundwater management in the Southern African development community
Z Gaffoor, K Pietersen, N Jovanovic, A Bagula, T Kanyerere
Water 12 (10), 2796
Priority Based Traffic Pre-emption System for Medical Emergency Vehicles in Smart Cities
O Ajayi, A Bagula, I Chukwubueze, H Maluleke
2020 IEEE Symposium on Computers and Communications (ISCC), 1-7
Predictive Models for Mitigating COVID-19 Outbreak
A Bagula, H Maluleke, O Ajayi, A Bagula, N Bagula, M Bagula
2020 IEEE Symposium on Computers and Communications (ISCC), 1-7
A novel management model for dynamic sensor networks using diffusion sets
E Tuyishimire, BA Bagula
2020 Conference on Information Communications Technology and Society (ICTAS …
Modelling and analysis of interference diffusion in the internet of things: an epidemic model
E Tuyishimire, BA Bagula
2020 Conference on Information Communications Technology and Society (ICTAS …
Archiving 4.0: Application of Image Processing and Machine Learning for the Robben Island Mayibuye Archives
D Kern, M Zweng, S Sello, A Bagula, U Klauck
2020 International SAUPEC/RobMech/PRASA Conference, 1-6
Automatic Sign Language Manual Parameter Recognition (II): Comprehensive System Design
M Ghaziasgar, A Bagula, C Thron
Implementations and Applications of Machine Learning, 93-118
Automatic Sign Language Manual Parameter Recognition (I): Survey
M Ghaziasgar, A Bagula, C Thron, O Ajayi
Implementations and Applications of Machine Learning, 63-91
Computer Vision Algorithms for Image Segmentation, Motion Detection, and Classification
M Ghaziasgar, A Bagula, C Thron
Implementations and Applications of Machine Learning, 119-138