The Department of Computer Science held our annual student awards ceremony on Monday, 14th October 2019. The ceremony is held in celebration and recognition of the top-performing undergraduate Computer Science students at first, second and third-year levels.
The following students were the top-performers:
First Year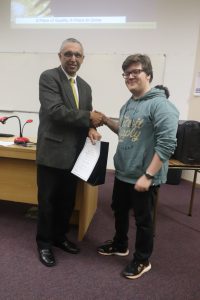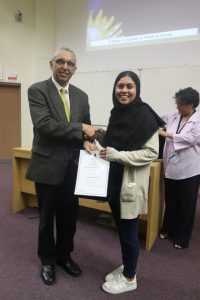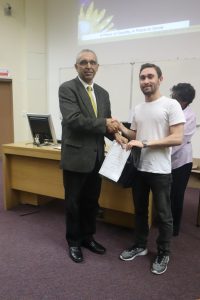 Second Year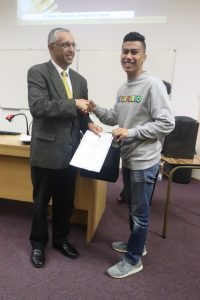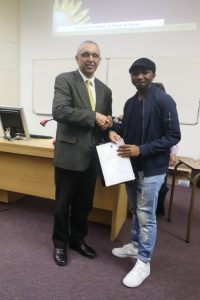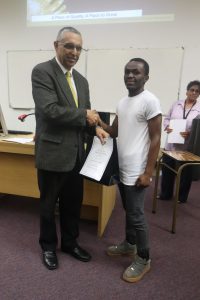 Third Year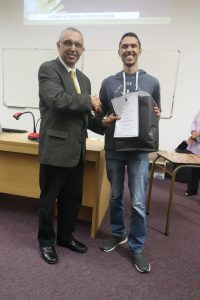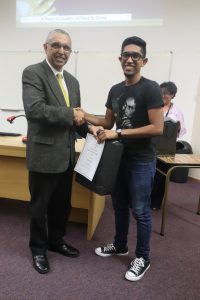 At this year's award ceremony we invited some post-graduate students to showcase their research projects.
Two teams from the Postgraduate Diploma in E-Skills with a specialization in Immersive Technologies presented a brief demo of their research projects in Augmented and Virtual Reality.
Team 1 :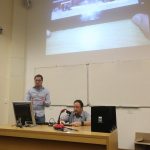 Team 2: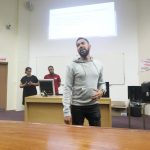 Mujahid Sunday, a B.Sc Honours (Computer Science) student showcased his research on autonomous vehicles.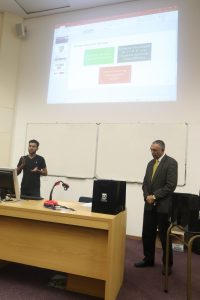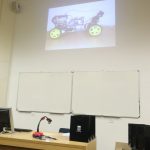 Aphile Kondlo, also B.Sc Honours (Computer Science) student presented his project in one of our Honours Courses, ICT4D.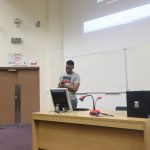 The event was well attended by departmental staff and students.
Congratulations to all top achievers.